Ellie Jay Squeezing Her H Cup Boobs
Hey there once more guys and gals and welcome back. As this new week swung by we just had to bring you another one of miss Ellie Jay little scenes today as well. The sexy and hot blonde was all horny and naughty once more and ready to play, and she was not going to be satisfied until she showed everything that she had on cameras either. Well she always does that anyway, but you know what we mean. She always wants to give 100% for you guys without anything less. So let's take a seat and enjoy the blonde in another one of her galleries.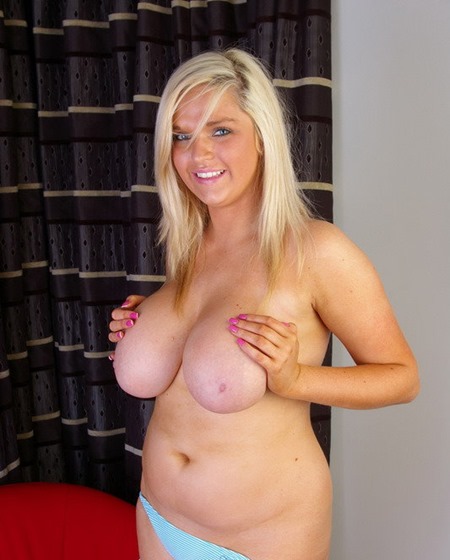 This time Ellie was in more of a casual looking outfit, that consisted of just her sexy coral blue lingerie. And just like usual she was all ready and set to take it off for you guys as well. So let's just sit back and watch her in action as she plays with those huge melons, and then see her as she teases you while she slips one of her hands in her panties and rubs herself for you guys as well this time. Enjoy her naughty and sizzling hot show as always everyone, and do come back next week for another one of her sexy scenes! If you are looking for similar pictures, check out the http://farangdingdong.net site and see some beautiful Asian ladies massaging their phenomenal tits!